CES
Brand update and UI redesign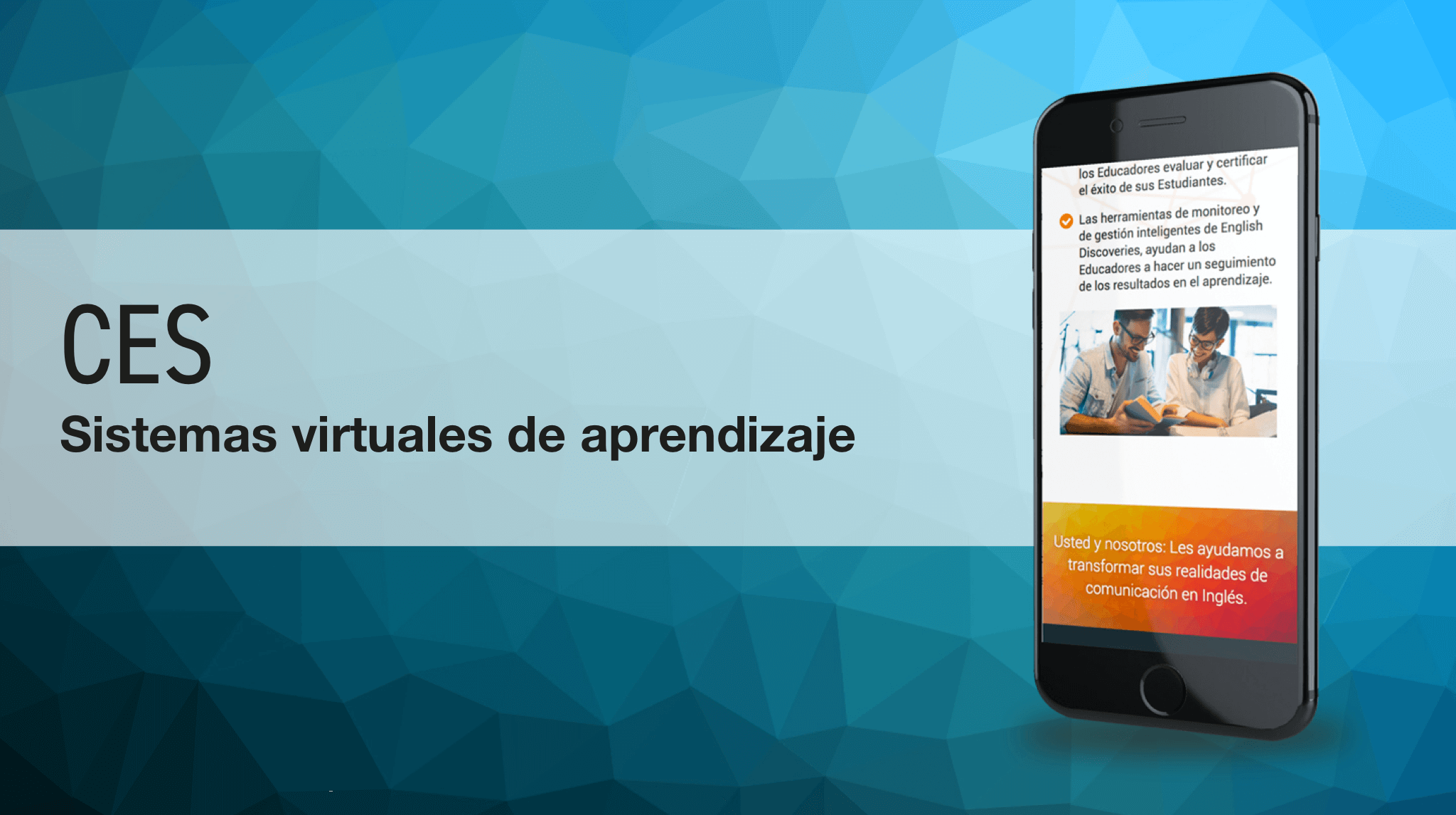 The CES (Corporate Education Solution) is a B2B company that sells enterprise software licenses for online learning.
01 CONTEXT

The project was facing three major problems, and I was hired to solve them in shorter time and with better results.

Brand: The client asked for a brand update design to match actual online trends.
The agency also offered marketing products to boost the product awareness and improve the content quality in their digital assets.
The brand had to showcase core e-learning products with a concept of unity and representation of known suppliers.

Time to launch: The company was to participate in a business conference in one month and the entire project should be completed in two weeks.

Agency design team: The agency had a junior design team that was in charge of other projects at the same time and the relationship with the client was deteriorating.

02 FINDING COMMON IDEAS

My intervention covered those sides at the same time keeping everything on schedule.

Brand: We had a few meetings with the owner and his advisors to find the core concepts of the brand.
We agreed on the color, font, and right direction of the online presence.

Time to launch: We began to design alternatives for images and icons to build a consistent message. At the same time we had a team from the client's side building the copy for each product.

Agency design team: I oriented the designers about responsive design and how to present the mockups.
They were guided from design to print to digital using tools such as Sketch, Marvel and Keynote.

03 DESIGN ALTERNATIVES

I applied a new technique to speed up the visualization process and get a frictionless design approval.
The agency presented a set of three large compositions portraying the main design elements for the project.

Graphic language: We explored different types of photos, illustrations and icons to match the brand's market.

Feel: We reinforced the idea using updated layouts and complementary background images to keep a fresh design line.

Product: The design team developed ideas for each product and customer. The compositions were supported with new copy and technical details.

04 MOCKUPS

I built a set of UI pages for each product based on the design concepts for connectivity, freshness, and readability.
Learnings
Design: There must be a drive in every creative team to explore and learn new tools to design more and give the client a better product.
I think that's the way to do a job with hight quality standards.
Project management: Face objections as fast and early in the project timeline as you can. Solve them and advance. In rush projects, there is no time for delayed decisions and slow design cycles.